NZ Greek History in Wellington
In 2006 there was estimated to be about 3000 Greeks in New Zealand comprised of original Immigrants plus first, second, third and fourth generations born here. Most of them live in Wellington, the capital city of New Zealand with scattered groups spread throughout the rest of the country such as Auckland, Christchurch, Napier, Whanganui and Palmerston North.
Initial immigation was from many different parts of Greece both, from the  mainland and the islands, such as Crete and Mytiline. Many Greek Cypriots also established themselves here. The majority of Greeks arrived during the 1950s and 1960s, but a strong basis had been established by the earlier arrivals in the first part of the 20th century....  
Tsalikis Tour | 8 September 2017

Friday, Sep 08, 2017

BACKGROUND ​​​​​​Giorgos Tsalikis is a world famous, multiple platinum award winning, Greek artist​ who has been in the Greek pop music scene for over 17 years and has had numerous number one hits over his career. His on​-​stage energy and presence sets him apart as a ​true performer. Giannis Kritikos features in the performance combining traditional Cretan Lyra musical limericks (mantinades),... ... Read More »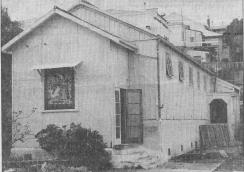 Original Church erected 1947.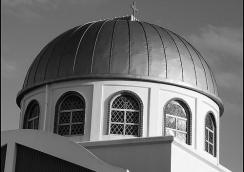 Present Church (Cathedral) erected in 1970