Greek Food Festival cancelled
Greek Food Festival cancelled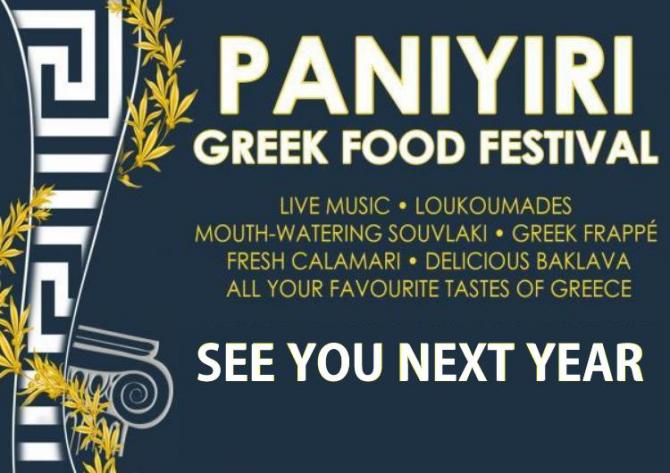 Greek Food Festival cancelled.
The Management Committee of the Greek Orthodox Community of Wellington, after much consideration, had to make the difficult decision to cancel the food festival (Paniyiri) for one more year.
Being our main fundraiser event, the Paniyiri promotes Greek food and music to the New Zealand public, as well as being a great social gathering for our members. On the day of the Paniyiri, we usually serve several hundreds of visitors. However, under the current Covid-19 Protection Framework (traffic light) Red restrictions, gatherings are limited to 100 people for an event that My Vaccine Pass checks are used.
Having the safety of all our volunteers and the general public uppermost in our mind at all times, we have come to the decision to cancel this year's festival. Further to the above, a large part of the success of our past festivals were attributed to the large numbers of visitors we get, and this is not compatible with the current gathering restrictions.
While many will doubtless be disappointed, we do hope our members understand this decision.
We are hoping to be able to see you all at next year's Paniyiri.
The Management Committee